Casino and entertainment sponsor

After-party sponsor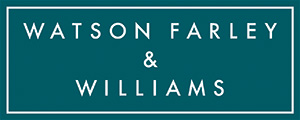 We are an international law firm advising on complex transactions and disputes through local knowledge and an integrated international network. We have a strong sector focus, combining our technical excellence with deep industry knowledge across energy, transport and real estate.
Our business exists to help our clients achieve their goals, partnering with them to meet the challenges they face today and will face tomorrow.
Our values rest on developing deep and long-lasting relationships externally and internally through respect, sharing, communication and integrity.
We strive for excellence in all that we do and view investment in our people as key to achieving our business goals and values.
Our teams are integrated across legal disciplines and offices delivering consistently high levels of service locally and in combination across borders.
Wifi sponsor

Shepherd and Wedderburn is a leading Scottish-headquartered UK law firm and the only full-service, independent Scottish legal practice of scale with a London office.
Establishing longstanding relationships of trust, rooted in legal advice and client service of the highest quality, is our hallmark.
Founded in 1768, Shepherd and Wedderburn has been at the forefront of innovation in all the key sectors of the economy – from the expansion of Edinburgh's financial services sector to, more recently, our work with Scotland's first tech unicorn and on landmark clean energy projects. Our focus has always been firmly on the future, and on ensuring we maintain our proud tradition of supporting innovation, economic growth and international commerce.
Our lawyers are currently advising organisations active in more than 120 overseas jurisdictions and we are privileged to work with organisations and individuals in Scotland, the UK and abroad who are leaders in their industries and sectors.
Shepherd and Wedderburn is a people business that values and rewards the contribution of colleagues across the firm. We are proud of our inclusive and collaborative culture, both internally and when working with clients, and are committed to encouraging and supporting diversity and social mobility.