Charity Partner
This year the Legal Business Awards will support the charity Hand in Hand International with a silent auction.
Hand in Hand helps women beat the odds and succeed as entrepreneurs. The money they earn and the confidence they gain changes everything. Whole families and communities rise with them.
You can support Hand in Hand's work by donating via Hand in Hand's website or by bidding in the fabulous charity auction at the awards dinner.
Since 2003, from Afghanistan to Zimbabwe, Hand in Hand have helped more than three million women launch microbusinesses that can stand the test of time. Some are smallholder farmers learning to stand up to climate change. Some are refugees trying to start a new life after fleeing conflict. Others are vulnerable young women and girls starting to dream – and plan – for the future.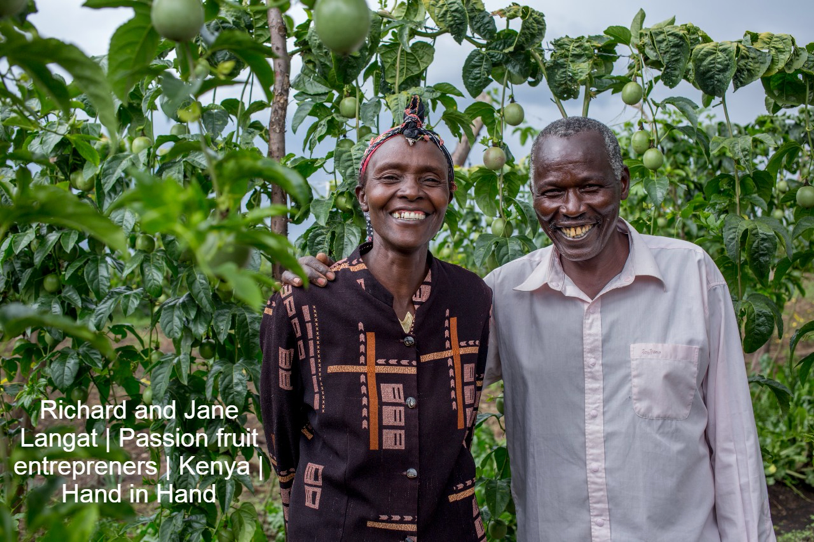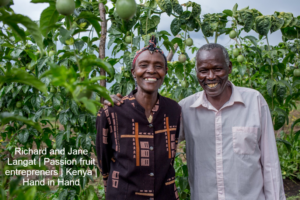 In Kenya for example, Hand in Hand supports smallholder farmers, just like Richard and Jane Langat (see above), to stand up to climate change with diversified, resilient crops.
In Richard and Jane's case, this is passion fruit and avocados. In less than a year, the Langats went from losing KES 7,000 (US $70) harvesting maize to making KES 15,000 (US $150) each week growing passion fruit.
Jane says, "Now that we grow passion fruit instead of maize, we can buy our daily meals – not grow them. And when the children come home to visit, they can keep some money. I feel very happy, very loved. It's a special feeling to know I can give them some money."
To find out more about Hand in Hand, please visit www.handinhandinternational.org
Check back here closer to the date for a chance to view some of the fantastic auction items before the event.