Categories
Restructuring Team of the Year
The entries were reviewed and our panel of general counsel judges delivered their verdicts: we are now delighted to reveal the winner of Restructuring Team of the Year for the 2020 Legal Business Awards.
This award recognises teams that have played a critical role on the most complex restructuring mandates of the year. In choosing the winner, judges were looking for clear examples of innovation and where the lawyers had achieved crucial outcomes for their clients.
Winner – Akin Gump Strauss Hauer & Feld
This feted City restructuring team, led by partners James Roome and Liz Osborne, won kudos from the judges for its work advising Croatian food and drinks, agriculture and retail conglomerate Agrokor on its landmark restructuring.
Agrokor was Croatia's largest corporate group, with more than 150 companies, 50,000 employees, annual revenues in excess of €5bn and around €5.2bn of debt owed to third parties. The transaction, which completed in April 2019, was complicated by a highly complex corporate structure and a diverse creditor group that included international and regional financial institutions, and roughly 6,000 trade and other non-financial institution creditors.
A new law was drafted and enacted by the Croatian parliament to deal with the impending liquidity and balance sheet crisis within the group, leading to the introduction of an extraordinary administration procedure into Croatian bankruptcy law.
Akin Gump advised Agrokor on the negotiation and implementation of a settlement plan under the new law, represented the interests of creditors and devised structures to deal with issues arising from international sanctions concerns and challenges to the claims of international creditors. Akin Gump also structured and documented the new equity and convertible bond arrangements.
The plan was approved by the statutory majority of creditors on 4 July 2018, and confirmed by the Commercial Court of Zagreb on 6 July 2018. This ground-breaking two-year restructuring was completed with the implementation of the settlement, enabling the new holding company, Fortenova Group, to take over the operative parts of Agrokor.
This highly-complex and large-scale process was a first for Croatia and saved a company of major importance to the country, the Balkans and Central and Eastern Europe.
One testimonial read: 'Agrokor was a complex and fraught restructuring taking place in a charged and political atmosphere. The team at Akin Gump… did a superb job in representing the interests of the lenders by building consensus with the pragmatic solutions the various interested parties could work with.
'The AG restructuring team worked well across their firm to bring together finance, corporate, antitrust and regulatory experts. They worked under enormous pressure to a fixed statutory deadline and were instrumental in getting the settlement plan over the line.'
Highly Commended – Allen & Overy
Taking a lead creditor role in the $9.6bn restructuring of Steinhoff International's European business following the group's announcement of accounting irregularities in December 2017 has been a high point for A&O's restructuring team.
A group of eight lenders to Steinhoff's European businesses instructed the A&O team led by Earl Griffith, managing partner of A&O's London restructuring group, to handle a multi-faceted and complex process that saw some 38 instruments of European debt having to be restructured.
A&O's advice included a proposal to use an English company voluntary arrangement because no suitable creditor cramdown procedure exists in Austria; a novel accordion feature in the finance document and a permitted settlements regime that provides the Steinhoff group with the flexibility and scope over the next few years to seek to settle around €10bn of potential class action, shareholder and vendor litigation claims by accessing a 'settlement basket' of asset value without needing to seek creditor consent.
Other nominations
Dechert
Obtaining a landmark Supreme Court victory on behalf of creditors in the disputed restructuring of the International Bank of Azerbaijan. The bank had successfully applied to the English court to have its restructuring process recognised as a foreign main proceeding.
Kirkland & Ellis
Acting on behalf of Debenhams' lead investors on the retailer's successful restructuring. This involved a pre-pack administration to a creditor-owned Newco and the successful defence of the first-ever challenge to a CVA.
Milbank
Advising the ad hoc group of noteholders on the restructuring of Nyrstar, a global multi-metals business with over 4,000 employees, devising a strategy that returned greater value to the bondholders.
Pinsent Masons
Appointed by the administrators, Quantuma, to advise on all aspects of the pre-pack administration of Ince & Co, including providing regulatory guidance to Gordon Dadds on its takeover of the distressed law firm.
Shoosmiths
Advised Horizon Capital, and the other selling shareholders, on the sale and critical restructuring of Carewatch, a leading UK provider of domiciliary care to vulnerable people.
Previous Winners / Nominees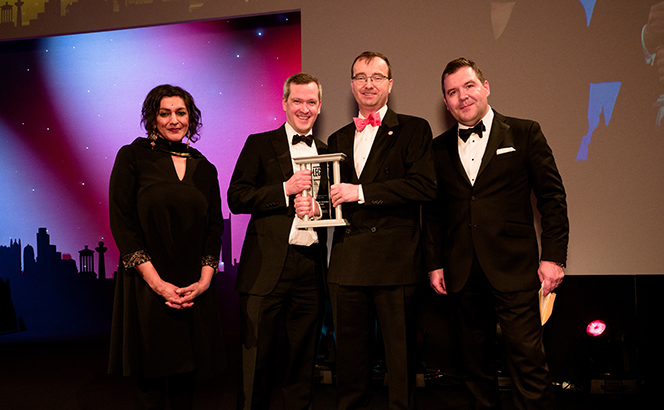 Winner
Freshfields Bruckhaus Deringer
Adam Gallagher
Advising Carillion on its liquidation following allegations of accounting irregularities and cash flow issues. Freshfields' role required delivering timely and practical advice to anticipate and deal with the unique challenges of a trading liquidation and to manage the risks and liabilities for the Carillion estate and the officeholders.
Nominee
Kirkland & Ellis HIGHLY COMMENDED
Kon Asimacopoulos, Kate Stephenson
Advising Noble Group on its highly complex cross-border restructuring. This deal required parallel English and Bermuda schemes of arrangement and applications for recognition of the schemes in the US, via Chapter 15 of the US Bankruptcy Code.
Nominee
Akin Gump Strauss Hauer & Feld
Neil Devaney, Barry Russell
Advising the ad hoc group of senior creditors on the $3.5bn financial restructuring of global commodities trader Noble Group, a Bermuda-incorporated company listed in the Singapore stock exchange, which had to have its centre of main interests switched from Hong Kong to London to enable the deal.
Nominee
Ashurst
Giles Boothman, Nigel Ward
Advising Interserve on its restructuring prior to entering into administration after debt ballooned from £274m to £513m in a year. The complex work-out was done with the administration of Carillion in the background, so there was plenty of public interest.
DLA Piper
Nominee
DLA Piper
Mark Jackson
Advising Conviviality on the sale of its wholesale business to C&C Group, saving 2,000 jobs, as well as the sale of its retail business to Bestway, saving 1,700 jobs. This followed the company's failure to consider a £30m HMRC payment, after which DLA Piper was instructed to provide urgent restructuring advice.
Nominee
Paul Hastings
David Ereira
Advising New Look and its owner, Brait, on its successful company voluntary arrangement. A CVA was designed to reduce the risk of a future insolvency – a threat that looked likely given the 600 store leasehold liabilities were unaffordable – and convincing the landlords to accept a CVA was a herculean task.
Nominee
Weil, Gotshal & Manges
Andrew Wilkinson, Alex Wood
Advising Westinghouse Group on the global implementation of its financial restructuring and its $4.6bn sale to Brookfield from Toshiba through a joint US Chapter 11 plan and sale process. The London team led on the multi-jurisdictional aspects that rendered all non-US entities solvent on the closing of the sale.
---