Categories
Regional/Offshore Firm of the Year
We are now down to the final few and arguably most prestigious categories, starting with naming our Regional/Offshore Firm of the Year in the 2020 Legal Business Awards.
This award highlights the UK-based regional or offshore firm (with headquarters outside of London) that has made the most significant progress over the past year in advancing its strategy. Key factors taken into account are evidence of effective leadership, impressive financial performance and increased market share.
Winner – Shepherd and Wedderburn
Scotland's third-largest independent firm by revenue, Shepherd and Wedderburn had largely been thought to have fallen behind rivals Brodies and Burness Paull in recent years. However, Shepherd has matched the revenue growth of its larger peers over the last five years and continues to prove its doubters wrong.
In 2018/19, revenues rose 4% to £55.7m while profits increased 4% to £22.8m. Although year-on-year performance was solid rather than spectacular, the five-year revenue and profit growth of 51% and 61% respectively is striking. As noted in our Legal Business 100 coverage, between 2014 and 2019, Shepherd and Wedderburn achieved the seventh highest profit per equity partner (PEP) growth rate of the firms listed.
Other highlights of 2019 include establishing an office in Singapore in response to client demand for the firm's internationally recognised regulatory expertise and its experience supporting leading businesses in the telecoms, energy and utilities sectors and opening an office in Dublin to ensure continuity of service to clients across the EU post-Brexit; including on European intellectual property and competition matters.
The firm is much more than an efficient client-service machine: it is also a thought leader and a ground breaker in its own community. It published Scotland in 2050: Realising Our Global Potential, a report commissioned to coincide with the firm's 250th anniversary to help best position the Scottish economy for the future, and a series of follow-up political engagement events attended by more than 400 leading figures from the private, public and third sectors, and representatives of the UK and Scottish governments. It also became the only Scottish-headquartered law firm in the inaugural list of the UK's top 25 legal employers for lesbian, gay, bisexual and transgender staff, published by Stonewall and the InterLaw Diversity Forum as part of Stonewall's annual Workplace Equality Index.
The words of James Peirson, group general counsel of Virgin Money UK, sum the firm up best: 'Shepherd and Wedderburn's innovative offering, disruptive approach on re-engineering how these processes work, in-house developer expertise and clear desire not to fall back on the same old ways of working were among the things that drew us to them. Our work with this trusted partner is helping us deliver consistent, high-quality outcomes for customers right now and has helped us shape our plans for our future operating model.'
Highly Commended – Ramsdens Solicitors
A strong commitment to corporate social responsibility and having its roots deeply ingrained in its local community through 15 offices across the Yorkshire region are hallmarks that set this up-and-coming firm apart locally.
Growth has been impressive: in 2009 Ramsdens had 100 team members in six offices; in 2019 it had 300 team members across 15 offices. Its continued growth strategy saw revenue surpass the £14.5m mark and a healthy performance across all practice areas has allowed further expansion and investment across the offices. The acquisition of Burn & Co in March 2018 strengthened its offering in the North Yorkshire legal market and a further acquisition of Holroyd & Co in February 2019 took the firm to over 300 staff.
The firm is not a Big Law brand but rather one that larger brands could learn from. Half of its equity partners are female and women make up 75% of its management team. In addition, each member of staff gets one day volunteering a year and nearly three quarters of the entire firm takes part in a charity or community activity.
Other nominations
Birketts
East Anglia stalwart Birketts impressed yet again, with revenue up 14% year-on-year in 2018/19 to £54.4m and PEP up 11% to £372,000. Revenue and PEP were also up 72% and 47% respectively over the last five years. The firm distributed £1.3m in bonuses to its staff as a result.
Carey Olsen
This offshore firm's focus on growth in Asia continued apace in 2019 with the launch of a new BVI and Cayman Islands corporate practice in Hong Kong and a new BVI and Cayman Islands litigation practice in Singapore. This was supplemented by lateral hires of disputes partners Michael Padarin and James Webb, both from rival firm Walkers.
Mourant
This global offshore giant has enjoyed further year-on-year revenue growth off the back of a record year in 2018. Globally, and in specific markets such as Asia and Cayman, compound annual growth rate has averaged well in excess of 30% over the last five years.
Myerson Solicitors
This Manchester-based firm has grown considerably over the last eight years to become a recognised player in the North West. It has trebled in size since 2011 without undertaking any acquisitions. Year-on-year, double-digit organic growth has been achieved over the last eight years, increasing turnover from £2.6m to over £10m in 2018/19.
Previous Winners / Nominees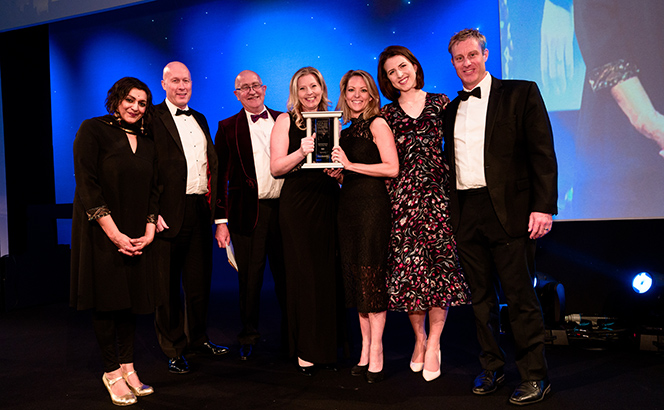 Winner
Ogier
Edward Mackereth
Ogier has a clear target of being known as the most innovative and technologically adventurous offshore firm and in 2018 made considerable progress in making those claims a reality. It is now 92% complete in its goal of training all 500+ of its staff, including 61 partners, in Lean Six Sigma, with two Black Belts leading a firmwide project to find efficiencies and operations across all offices.
Nominee
Stevens & Bolton HIGHLY COMMENDED
Richard King
Continuing its consistently impressive organic growth, South East heavyweight Stevens & Bolton posted a 9% hike in turnover in 2017/18 – its seventh consecutive year of growth – to a record high of £26.8m. Profit per equity partner, meanwhile, also hit new heights, increasing by 25%.
Nominee
Carey Olsen
Alex Ohlsson
This Channel Islands-based, global offshore player extended its international footprint in 2018 with a significant move into the key market of Bermuda – the firm's ninth office and fifth legal jurisdiction. This move cements its place as one of the strongest offshore firms.
Nominee
Gateley
Michael Shaw
Last year AIM-listed firm Gateley made its first legal acquisition since its landmark £30m listing in 2015, buying Surrey-based GCL Solicitors for £4.15m. Three years on from its IPO, Gateley's market cap has nearly doubled, with revenue for the year to 30 April 2018 up 11% to £86.1m.
Nominee
Mills & Reeve
Claire Clarke
National firm Mills & Reeve enjoyed another stellar year in 2017/18 with turnover rising to a record £106.3m – an increase of 14% on the previous year. As a result of the strong financial performance the firm announced the largest ever all-staff bonus pool of £2m, equivalent to 7% of the firm's salary bill.
Nominee
Shepherd and Wedderburn
Stephen Gibb
In 2018 this 250-year old firm confirmed its position as one of Scotland's leading independents, a position that had been dominated by rivals Brodies and Burness Paull over the previous five years. In fact, it has matched the revenue growth of its larger peers over that period, up 49%.
Nominee
TLT
David Pester
Years of shrewd leadership by veteran Pester have seen this Bristol-based firm emerge as a key player on the national stage while continuing its steady climb up the LB100. In 2017/18, TLT's revenue moved up 10% to £82m and its PEP soared by 35%, making it the fourth fastest-growing firm for partner profits in the entire LB100.
---